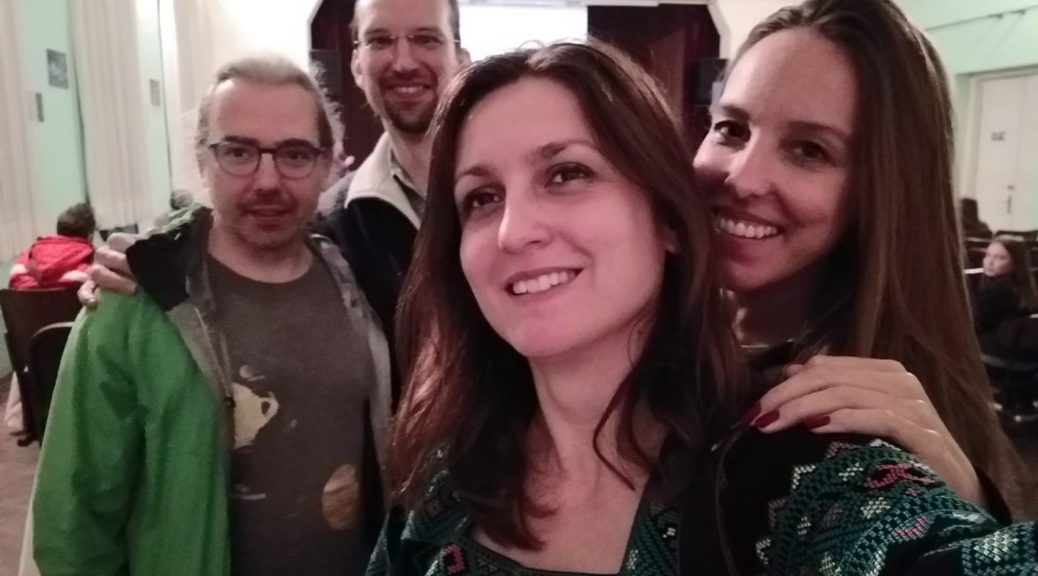 3. Hrašćinski astro
3. Hrašćinski astro
I ove godine ADijevci su se zaputili u Trgovišće na Hrašćinski astro – astro manifestaciju koja se već treću godinu zaredom održava u organizaciji Kluba ljubitelja zavičajne baštine Hrašćina. Da ponovimo, ova hvale vrijedna manifestacija krenula je prije tri godine sa svrhom promoviranja astronomije putem predavanja i radionica za djecu i odrasle. Zašto baš tamo? Jer je upravo općina Hrašćina mjesto pada meteorita davne 1751. godine, koji se smatra prvim zabilježenim padom izvanzemaljske materije koji je službeno i detaljno dokumentiran.
3. Hrašćinski astro ove se godine održao 17., 18. i 19. svibnja u sklopu kojeg su održana predavanja gostiju iz Križevaca, Varaždina, Rijeke i Zagreba te STEM radionice za djecu. S obzirom da je Hrašćina uvijek dobar domaćin i ove godine nas je čekala obilna domaća gastro ponuda, te ono najzabavnije, vožnja konjskom zapregom do samog mjesta pada meteorita.
U subotu 18. svibnja AD Beskraj pridonio je manifestaciji sa dva predavanja te planiranim promatranjem noćnog neba teleskopima. Naš počasni član Ogren Variola održao je predavanje pod nazivom Zvijezde, planeti, asteroidi, a Miroslav Horvat održao je već svima poznato predavanje Zezaš se – je li to stvarno? na temu astrofotografije. Kako to obično biva, oba predavanja završila su mnogobrojnim pitanjima znatiželjne publike.
Nakon održanih predavanja planirano je i promatranje noćnog neba teleskopima pod budnim okom našeg člana Saše Nuića, ali je zbog loših vremenskih uvjeta nažalost odgođeno. Nakon završenog zadnjeg predavanja i grupnog fotografiranja zaputili smo se prema Zagrebu sa željom da se što prije opet vratimo. Idući put sigurno dolazimo u još većem broju!